Part 3 of 3: The Organization Chart of the Future
Friday, October 29, 2021 (8:00 AM - 9:00 AM) (CDT)
Description
The C-Suite question: How should we manage our talent pipeline in a changing world?
A succession and development are a gap analysis of management capacity today vs. what'll be needed in five years.
The trick is that things change every month: operational changes, mergers, attrition, markets, etc., etc. Creating a future version of the firm's org chart helps executives keep the board focused on forward-thinking staff investments.
This is #3 in our 3-part series: "3 Manager Development Tools the C-Suite Respects. Each session answers a question the CEO will ask:
How can we manage a talent pipeline when everything changes all the time?
Each of these 3 segments has these elements:
Introduce the small cohort
Define terms and learn the framework
Play with the tool
Discuss three tough questions
Brainstorm the C-Suite presentations
Objective: Create a 1-page summary that will help the C-Suite stay focused on your succession and development success--and which they can show the board of directors.
Light prep: Start to mark up your own org chart for vacant, future and redesigned positions
In collaboration with the Lubar School of Business Executive Programs and supported by Madison's chapter of the Association of Talent Development: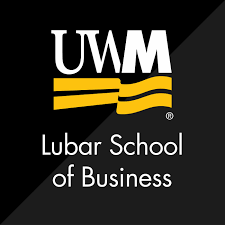 Images
Virtual

Friday, October 29, 2021 (8:00 AM - 9:00 AM) (CDT)
Part of a 3-part series: "3 Manager Development Tools the C-Suite Respects"