Managing the Professional Practice. DATES & TIMES SET BY EACH SMALL GROUP
Tuesday, December 1, 2020 (7:30 AM - 10:00 AM) (CST)
Description
Offered in collaboration with the Lubar School of Business Executive Education
Now you're managing a professional practice or a unit in a big firm. You sense that learning management language, tools and knowledge might save you lots of headaches—and help you collaborate happily one the work you love to do.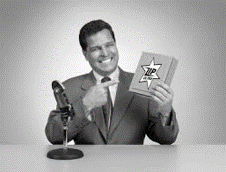 Replacing myths with tools, knowledge and skills: Short on theory and long on pragmatics, each of the five sessions starts by exploding common myths like "selling is manipulative." We then discuss key management terms and concepts from The GMs Index (www.theindex.net), which sets up learning proven 1-page tools. Each session wraps up by diving into 3 provocative questions so you can generalize and personalize what you've learned. The five sessions are:
1: Purpose and money: What's a non-billable hour really worth?
2: Marketing and sales: How to be a "servant salesperson"
3: HR and leadership: What's important about Why?
4: Operations and information: Does it have to be this chaotic?
5: Growth, cross-selling and succession: The pros and cons of scale
Session Objectives
You will learn how to make your team and time much more productive:
Market efficiently and price scientifically
Hire the right people in the right mix and prevent burnout
Speak the standard language of management to help you lead and manage
Use existing information system to answer 90% of your questions
Cross-sell, not compete with your own partners
Images
Set by participants
Set by participants



Milwaukee

,

WI

United States