CEO Roundtable Intensive: Going Digital Means Going Global. Are You Ready for the Jump?
Tuesday, February 16, 2021 (9:00 AM - 10:15 AM) (CST)
Description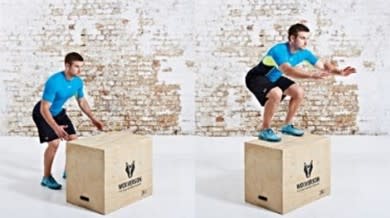 COVID has forced every organization to try every digital tool, and going digital means going global. Your market area, labor pool and supply chain just took a giant leap out and up: if you were local, you're now regional, and if you were regional, you're now national.
As leader, you'd better take the leap, too. Yes, you can now recruit remote workers from anywhere, but now anyone can recruit yours. You can enter new markets—but new competitors are now in your backyard--and you might no longer be your top supplier's top priority.
Discussion questions
How has COVID affected your customer service, marketing, recruitment or operations?
What surprising opportunities do you see for 2021?
What investments might you make to expand your digital reach and effectiveness?

Speaker: Mark Gale of C.O.nxt
C.O.nxt is a strategic marketing and communications agency working across the food system, from microbiome to dinner on the plate. Areas of expertise are brand development, campaigns and communications, marketing automation, corporate responsibility and sustainability, crisis and risk management. In 2018, the firm transitioned from closely held by three partners (including Mark) to a 100% ESOP, so each employee truly has a stake in client success. Mark enjoys speaking to business and student groups and serves on several boards.
Our goals: Good talk and profitable connections
Our Intensives aren't one-way lectures or rambling conversations. A peer gives a 15-minute setup immediately followed by facilitated discussion of three challenging questions.
Sponsor: Michael Best

A Zoom invitation will be sent the week before the event.